Well helloooo there, friends! How the hell are ya?
I managed to grow my hair down past my shoulders, which is longer than I've ever had it, then I slowly started cutting it off again. It was a long bob, then a shoulder length bob, then chin-length, and now this. It was time – we're doing a lot of running around lately and I just don't spend as much time on my hair and makeup now that I'm not working outside of the house and am more or less retired, so I was mostly just letting my hair go and fall every which way and look like a blob on my head. I wanted something wash and go that could withstand the humidity outside, and so far this is working for me.
I guess the biggest news right now is that we're moving out of Houston to Nacogdoches, which is about three hours away in the Piney Woods area of East Texas. We've been going to East Texas for about a year straight now, although farther east than Nac is, to a tiny town called Broaddus, TX. We started going there because my husband's grandfather built a home out there after he retired, and Doug remembers it fondly as the place he spent his summers as a kid, so when we decided to take an RV camping last year the first place he wanted to visit was Broaddus.
The biggest draw to Broaddus, or Cassels-Boykin State Park, is Lake Sam Rayburn, considered by many to be the best place for bass fishing in the state. It's a huge lake, with many small towns dotting the shorelines, each nestled in the San Angelina National Forest, which consists of pine trees, dogwoods, and other such flora and fauna I'm not familiar with, being a city girl my whole life. In spite of that I felt a real affinity for the place from our first trip – it's a part of this huge state I'd never visited, and the beauty of the forest there really appealed to me. So much so we considered moving there many times over the past year, but the problem is that Broaddus, where we usually go so Doug can fish the lake, has a population of 184 people, and that is just WAY too small for us. Aside from fishing, there's just about NOTHING there, not even one donut shop or fast-food restaurant – things you can usually find in a small town, even if you can find nothing else. We knew we could never tolerate life in such an isolated setting, but we did find a charming cabin right on the lake that we rented through VRBO; and we've since gotten to know the owners so we go up there about once a month.
We've run through all sorts of options in the past year regarding how to align our life more closely with this newfound aspect of it; Doug's totally retired and I am halfway there, and working from home, so we know we can afford to make a move if we want to, but as I mentioned already neither one of us felt we'd be happy living in isolation or in a truly tiny town. Then Doug thought of Nacogdoches, the home of Stephen F. Austin University, where he got his undergraduate degree back in the 80s. He loved living there so much that when we first started dating, he actually took me up there to show me around one weekend, and I recalled being impressed with how pretty and quaint the town seemed to be, and how beautiful the college campus was. We'd toyed with other ideas and places to move, but nothing sounded right until he thought of it, and as soon as the words were out of his mouth I just knew it was the right place for us to be. A few weeks ago we went on a house-viewing expedition, and even though it was poring down rain the whole time, we both felt completely at home there right away.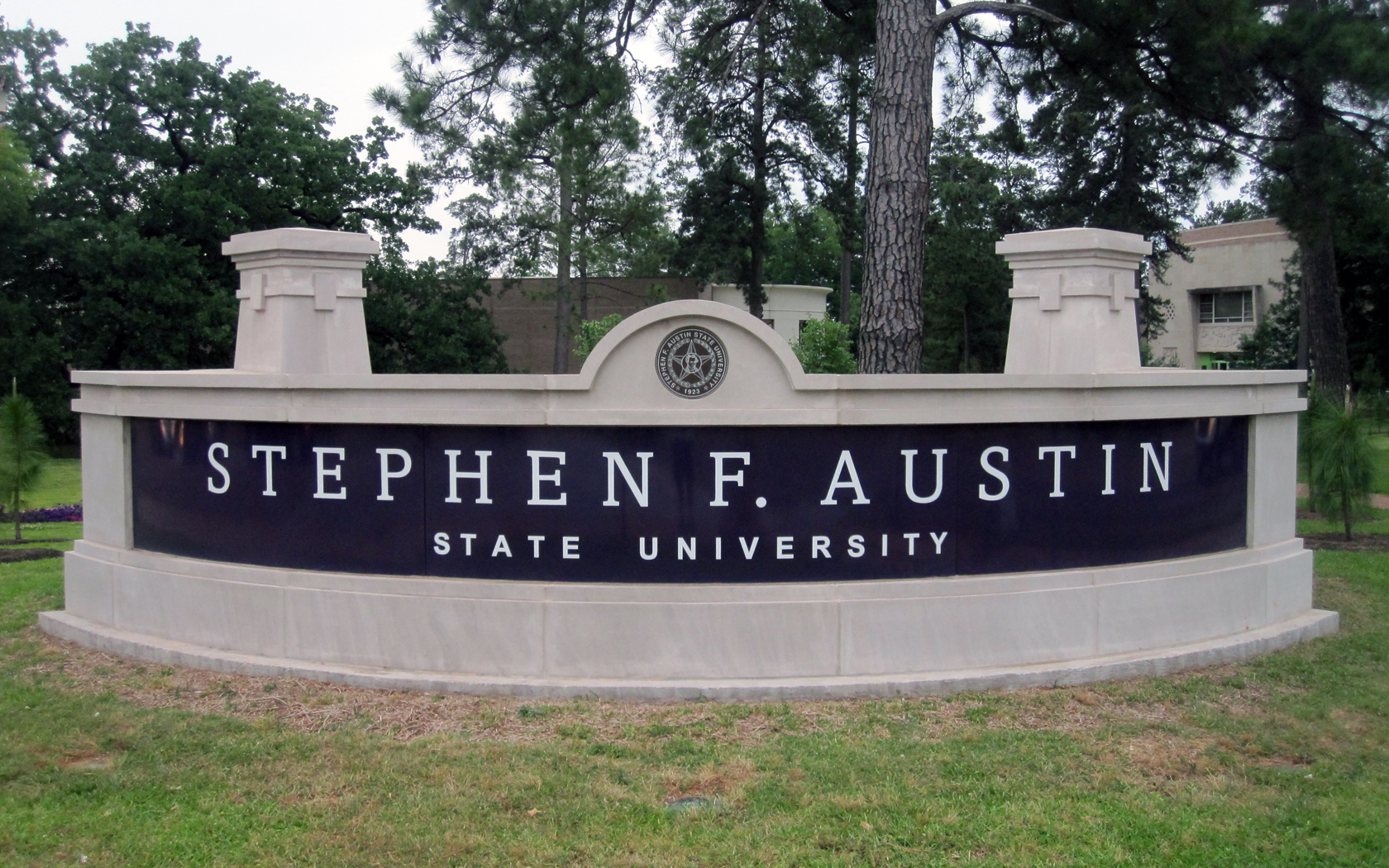 Then there's the houses. There are some truly beautiful old homes in the area, the oldest of which we certainly cannot afford, but are lovely to look at, and due to the lack of big-city zoning, we could afford to buy a house next door to some of them.
Doug and I have both always had an affinity for those old, elongated ranch-style homes of the 60s and 70s, so we're holding out for one of those in one of the city's quieter areas; we've seen a few that almost fit the bill for us, but since this is going to be our retirement dream-home, we're keeping cool and carrying on until the most-perfect option presents itself. But as soon as it does, we're basically ready to pounce at this point, since everything's in order to strike when that iron gets hot. It's pretty exciting!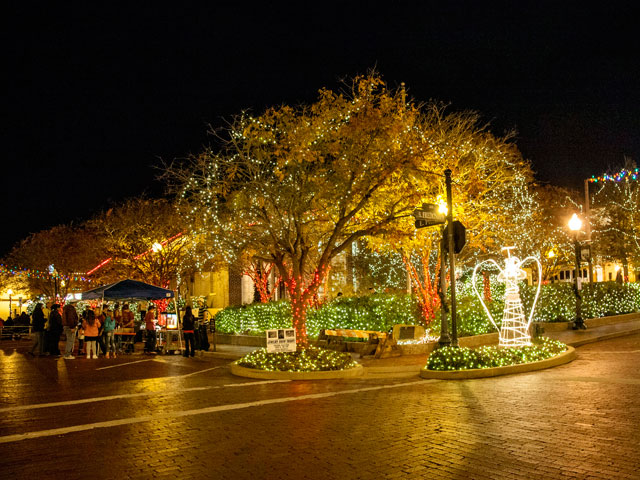 One thing I hope to be able to do once we're settled is take lots of pictures of the city, the university, and the forests around Nacogdoches. I'm looking forward to injecting my photography with new life, since I've become bored with everything I might photograph in Houston – including myself! I've pretty much photographed every single thing I might want to photograph here in Houston, and I plan to take advantage of this move to re-energize my photography hobby. I didn't take any of these photos, by the way – as I said, the one weekend we spent house-hunting there it was pouring rain the whole time.
Oh and there will be more about this later since as usual, my post has run too long, but after losing both Sprocket and Penny over the past two years, we finally adopted a new fur baby – so please say hello to Gigi!
She's a two-year-old chihuahua, she's incredibly hyper, loves the sun like no dog I've ever known, and I am completely in love with her. She's a spaz, and she and Simon "play" too much (they genuinely do play together, but Simon makes so much noise it sounds like he's being massacred, which is a problem since he's usually the one who instigates the roughhousing), but she cuddles like a fiend and is full of love and adorable charm. In spite of my love for my cats, life just isn't complete without a dog in the picture.